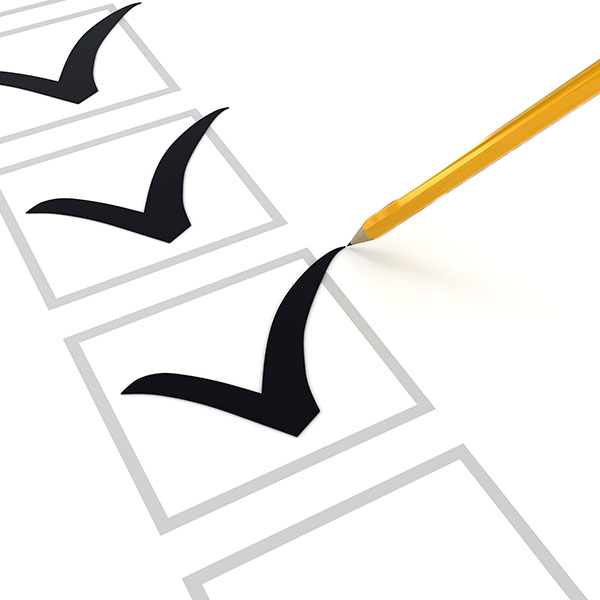 At A/C Doctor Complete Inc. we strive for 100% satisfaction in everything we do. We value your opinion and invite you to tell us and others about your experience with us. Please take a few moments to tell us what you think by leaving us a review here on our website or on any of these popular review sites or social networks.
Read what other customers have said about us.

All trademarks or brands on this page are registered by their respective owner and are not affiliated with our company, nor do they endorse or sponsor our products or services.
Reviews of
A/C Doctor Complete Inc.
(Based on 51 rated reviews)
20-Jun-2022
Product or service reviewed: A/C service - repair
Heat pump failed over the weekend. Called Monday morning and a tech was on site within an hour and a half. Unit repaired in 30 minutes.Special shout out to Jesse Lindsey - our tech. Proficient, professional and courteous. Couldn't ask for better.
Larry Keith McDowell
Ormond Beach, FL
10-May-2022
Product or service reviewed: 2ND VISIT OF SERVICE CONTRACT
JOSH P. DID A THOROUGH JOB IN CHECKING OUT OUR A/C UNIT. HE SHARED PHOTOS AND THE ANALYTICS OF THE MAINTENANCE VISIT. JOSH WAS CHEERFUL AND COURTEOUS, ANSWERING A MYRIAD OF MY QUESTIONS WITH A SMILE. IF POSSIBLE, I WOULD LIKE JOSH TO BE THE SERVICE PERSON FOR OUR CONTRACT.
PAUL HAYES
PORT ORANGE, FL
26-Apr-2022
Product or service reviewed: Maintenance Plan
Excellent service and courteous manner
Warren Evans
Ormond Beach, FL
25-May-2021
Product or service reviewed: maintenance
Isiah is a true professional. He installed our unit a few tears ago. Good job!
07-Apr-2021
Product or service reviewed: Carrier Performance 2 Stage
Looking forward to enjoying this new unit. Selected this company after working with Glen Harvey who offered the best value. Isiah Hinson was the installer who was very competent and professional. They both work to offer customer satisfaction. Thanks for the team effort at A/C Doctor Complete.
Ronald Walker
Ormond Beach Floeida
30-Mar-2021
Product or service reviewed: Fl
I cannot say enough good things about your tech Isaiah. In my line of work I have worked with many A/C techs throughout the southeast US Isaiah is a complete superstar. It is extremely rare that you find someone who is skilled in sales, service and installation. Isaiah is the complete package. To list everything he has done as a tech would take a lot of writing and reading. Isaiah has afforded AC Doctors what every company strives for...a loyal customer. There is no need to call anyone else.
Richard Pazmino
Ormond Beach
19-Mar-2021
Product or service reviewed: Annual maintenance
Isiah Hinson did a wonderful job, made several recommendations, was very pleasant and great to work with.
18-Jan-2021
Product or service reviewed: 6 Month Service
Isiah Hinson is a terrific service tech. He installed our AC unit several years ago and recently was assigned to perform the 6 month maintenance on the unit. He is a true professional who goes above and beyond to ensure that the system is functioning at peak performance. I am glad we decided to have AC Doctor as our preferred AC service provider.
MICHAEL SENKOWSKY
PALM COAST
01-Jan-2021
Product or service reviewed: Repair of the AC unit
Isiah H. thoroughly checked both my thermostat and the outside unit. He determined what was not working correctly and made the needed repairs. He was punctual, very professional, listened carefully to my explanation of the issue, explained each step that he was working on, and repaired the unit. He has my complete trust and appreciation!! Excellent tech pro!! I look forward to working with him on my regular maintenance checkups and selected equipment upgrades.
24-Nov-2020
Product or service reviewed: Air Conditioner repaired
Isiah did a wonderful job of repairing our air conditioner. I felt that I could trust him what he had explained to me about the problem with the unit. There was someone who was here from another company that said that I needed a new air conditioner and they put freon into the unit and never tighten the line down. I trust Isiah and A/C Doctor and would highly recommend this company.
Mary Alice Denaro
Ormond Beach, Florida
04-Aug-2020
Product or service reviewed: Replace condenser unit circuit board and Clear clogged drain line with nitrogen, wet vacuum or pump!
Steve Hart did an EXCELLENT job in the installation and the drain cleaning! He is a very honest, professional and considerate tech. Thank you Steve for your INTEGRITY and PROFESSIONALISM!
15-Jul-2020
Product or service reviewed: Completely new AC system
Isiah and Ralph were great, efficient and hard working. They completed the work quickly, made sure I had all the information that I wanted and cleaned up so that I wouldn't have even known they were there. They are among the best I have experienced in terms of home care here in FL and I will continue to recommend your company and these two men in particular. Thank you
05-Jun-2020
I am a 72 year old, 100% disabled, American veteran. This was the 2nd time I used this company to service my AC. Joel K. responded and performed professionally and exhausted all the normal remedies. He researched and kept working to find a solution to my aging AC system. This company is honest, professional, and treats you like you are family! I am a retired Church Administrator and known to be somewhat critical. That being said, I am glad to give A/C Doctor my highest and sincerest recommendation! They are 10 stars in my book.
LESTER HARDIGREE
DAYTONA BEACH
23-Apr-2020
Product or service reviewed: Determine cause of condensation accumulating at base of air handler intake duct
Isiah came promptly early within the time frame of 8 am to 10 am. He got right to it to determine the reason why condensation was accumulating at the base of the air handler intake duct instead of dripping into the evaporator drip pan and outside through the drain tube. he found the cause to be an anomaly in the design of the evaporator coil which made the condensate from the evaporator coil to drip downward into the base of the intake duct, forming a pool of water and eventually flow down the room wall instead of flowing along the coil fins and into the drip pan. Now all of the condensate from the evaporator coil flows into the drip pan as designed to do.
09-Apr-2020
Product or service reviewed: REPAIR OF A/C UNIT THAT WAS NOT COOLING
BY CLEVER TROUBLESHOOTING, Isiah FOUND THREE SEPARATE LEAKS IN THE PLUMBING SYSTEM OF THE A/C UNIT. THE LAST LEAK WAS ACTUALLY DEEP IN THE COILS OF THE AIR HANDLER SYSTEM. HE MADE SURE THAT THE SIGNIFICANT DISCOUNT FROM THE EXISTING WARRANTY ON THE COILS WAS APPLIED TO THE FINAL BILL. Isiah WAS ALWAYS COURTEOUS AND EXPLAINED EXACTLY WHAT WAS HAPPENING AS THE TROUBLESHOOTING PROGRESSED. THE A/C NOW WORKS PERFECTLY.
20-Mar-2020
Product or service reviewed: Service
Called for service on Rental Property, they responded by sending someone that afternoon. Couldn't fix until next morning which was okay, Came back next day and fixed. Great service and Great Company,
Kathy Honeycutt
CHATTANOOGA
17-Feb-2020
Product or service reviewed: Carrier Infinity
I needed to replace a 13 year old Carrier system and choose a Carrier Infinity system as the best for us. I was shocked by the price even w/discounts from A/C Dr. Isiah come out to do the demo and install and I was observing most of his work effort. He definitely is extremely knowledgable and experienced as he systematically did his work to optimize the work needed to be done. He certainly was very thorough to every detail and it left me with the feeling that Isiah did us a quality job. We are pleased.
17-Jan-2020
Product or service reviewed: Semi annual maintenance check and install needed capacitor
Steve showed up on time as agreed and he indicated what he would do. He proceeded to perform check list functions in a timely manner. He discussed a potential problem with the capacitor which I agreed to replace. He was very efficient on his time and did every thing in a professional manner. For my future semi annual inspections I want Steve to be the service tech as I was very pleased with his service.
23-Dec-2019
Product or service reviewed: AC repair
What a day! just when you thought it should be a quick easy repair! Not so fast.I am not sure what all the technical problems were that Isiah encountered, but he worked diligently to get things done and was determined to win the day. He worked tirelessly on our system, and I hope the rest of his day went without hitches, he deserved it!.Great Work Isiah and AC Doctors.
03-Dec-2019
Product or service reviewed: Stress Test
Steve Hart did an excellent job and I appreciate his knowledge and professionalism.
08-Nov-2019
Product or service reviewed: Yearly service
Have used A/C Doctor for many years & last few years service techs sent were not knowledgeable on how to clean whole house filtration system & had to call office for assistance. Steve Hart came out today & did an excellent & thorough job without having to call anyone...will be asking for him in the future.
31-Oct-2019
Product or service reviewed: Job Followup/Completed
The problem was identified early this week, but the schedule didn't allow completion until today. Again, Isiah came and took care of business. He is a thorough and professional expert who got our AC issue fixed. Thanks!
29-Oct-2019
Product or service reviewed: Water problem
Isiah installed my system last year. Very professional and thorough. Came for a problem with water leakage and got to work, assessing the situation. Tried to resolve it in the least costly manner. The man knows his business.
11-Oct-2019
Product or service reviewed: Annual Maintenance
Isiah has been performing service & repair on our cooling/heating system for several years and always does a a complete and thorough job. He is a very competent and cheerful individual who will explain the process of the work being done in terms the average person can understand. I will continue to request Isiah whenever I need work done on my unit and will continue to do business with A/C Doctor.
07-Sep-2019
Product or service reviewed: Serviced my air conditioner
Bradly came, found the problem and while he went on the roof to check out the AC, I was able to buy new return filters and he put it in place for me. Explained about the thermostat and showed me how to set it. I give him 5 stars for his service.
20-Aug-2019
Product or service reviewed: Call out for service
My wife and I have been a customer for years because of the professionalism and caring of the entire staff ! Just recently, I called regarding a AC issue and the office staff immediately by sending a Service Tech to address the issue. The service tech " Isacc" inspected our AC unit and explained the reason for the problem and how he was going to repair it . The repair was completed in a very professional manner and in a timely fashion. He was very upbeat and had a great attitude! Again, this one of the many reason's why we deal with The AC Doctor over the years... Thank you
David Clark Abee
Ormond Beach
17-Jul-2019
Product or service reviewed: Repair on July 7 and July 13
Exellent Job by a competent Proffessional Steve
Rick and Elfriede Fleek
Ormond Beach
10-Jul-2019
Product or service reviewed: Air conditioning system semi annual check up
We have been using A/C Doctor for about 5 years now to perform a check up on our home air conditioning system every 6 months. The technicians have always been very knowledgable about doing there work. Since I am always there and ask questions, Technician Steve H has taken the time to explain what he is doing in sufficient detail that I can feel comfortable in his expertise and the adequacy of the tests he performs. I rely on his judgement and expertise to tell me how our system is doing and if there is any thing we need to be aware of. His follow up is great on any items needed. We want him again.
12-Jun-2019
Product or service reviewed: New Install
If I could categorize our service in one word it would be "Outstanding". From our initial visit with Glen to the install with Isiah and his team we couldn't be happier. Glen came out and explained all the units available, what each one does and which would best fit our budget. Isiah and his team replace two units for us and these men showed professionalism beyond my expectations. They were very knowledgeable, courteous, diligent and careful in every aspect of the job. We highly recommend this company and team.
Christina Herring
Ormond Beach
28-May-2019
Product or service reviewed: Air conditioner repair
They were very professional located the problem within a few minutes and had is fixed the same day. I was very pleased with the service I received and would recommend there services to anyone who needs it.
13-May-2019
Product or service reviewed: service
Isiah Hinson was great to work with he explained everything with us and helped to understand the work that need to be done and went over each of the contracts you have at a/c doctor inc.
18-Apr-2019
Product or service reviewed: Service
Technician was very courteous and polite. He inspected the unit and advised what needed to be done, then found out it was a different problem and called immediately to inform of situation. He corrected and our renter said he did an excellent job. I will continue to use this company as long as I have property in Daytona.
Kathy Honeycutt
Chattanooga
18-Apr-2019
Product or service reviewed: New HVAC unit
Awesome service!
Paul W Strobel
Westford, MA
17-Apr-2019
Product or service reviewed: air conditioner
Wonderful service. Very professional. The owner is actively involved to make sure the installment is done well. We have used them for over 15 years.
16-Apr-2019
Product or service reviewed: spring checkup and renewal of maintance
Steve and Jacob came and reviewed our system, identified a capacitor that was weal and still under warranty that needed replacing .. all work was done and cleaned up in about an hour even thought they were a little late for appointment. Steve has been here many times and know our system well
01-Apr-2019
Product or service reviewed: Installation of ac
Isaiah and team were fantastic. Efficient, courteous and knowledgeable. Great workers and communicators.
20-Mar-2019
Product or service reviewed: Semi-annual maintenance
I'm very pleased with the service I received from Isiah. He came on time, was very friendly and courteous. Isiah was the person who crawled under my home to install the ducts when I purchased my AC 7 years ago. And, when my next maintenance call comes in 6 months, I will definitely request Isiah. A very nice gentleman!
14-Feb-2019
Product or service reviewed: Heat pump
Isiah came on schedule except a delay from the rain then got the installation done with no problem in spite of the soggy ground at the site. It works great and we are very satisfied.
04-Feb-2019
Product or service reviewed: Maintenence contract
Isiah was just at my home doing the annual maintenance service check up. He is prompt, ready to work and always shows me any concerns for me to look at, or else he takes photos with his phone to show me. I always feel confident with A/C Doctors workers.
Marsha Richeson
Ormond Beach, FL
08-Sep-2018
Product or service reviewed: Repair
Excellent job by competent professional
23-Aug-2018
Product or service reviewed: New Carrier Infinity Coastal System
Install team was hardworking and dedicated. Time was lost while waiting on the correct size pad, but they were diligent and got us running and cooler. Thanks Isiah and Johnny and Mike. Time will tell if the system lives up to Carrier's claims, but the AC Doctor installers were great.
Anthony Rebello
Ponce Inlet
22-Aug-2018
Product or service reviewed: Carrier hybrid a/c-heater unit
Steve and his A/C crew removed old unit and installed new unit in 5 hours yesterday. They also installed a new air filtration unit and WiFi-enabled thermostat. Everything is working as advertised. The crew gave us a lot of information about the new equipment to ease the changeover. Great job!
19-Aug-2018
Product or service reviewed: All new AC
Matt arrived first and diagnosed the problem. He suggested an all new AC, which we agreed to. Isaiah showed up the next day with everything needed. He suggested an air cleaner which we (I) agreed to. My wife and I have compromised pulmonary function, so that made a lot of sense. With 2 other guys the system was installed and working very well. This unit was purchased by my daughter Lisa Petersohn so that is what your records will show. I was acting as her agent. Isaiah was always courteous and helpful.
Richard Paddock
Port Orange
19-Aug-2018
Product or service reviewed: A/c-Heater unit
Lost A/C on Saturday night. Called on Sunday AM and Isiah had us up and running by Noon. My wife and I decided it was time to replace our 12-year-old A/C-Heater unit and Isiah set us up with a recommendation on a new Carrier unit and checked with his office to insure it was available for installation early next week. in 5.5 years we've always had great and prompt service from A/C Doctor. Would recommend A/C Dr to everyone.
David Jones
Ormond Beach. FL
14-Aug-2018
Product or service reviewed: Emergency Service
Steven responded within 1 hour of our AFTER HOURS CALL during one of the hottest days so far this year. He knew exactly what the issue was, but didn't stop there. He made sure that everything else was cleaned out and in working order before he left. He was professional, friendly and quickly resolved our issues with no problem since then. Thank you A/C Doctor AND Steven H.!
P E Herndon
Ormond Beach, FL
06-Aug-2018
Product or service reviewed: Regular Service
Steven H performed my regular service in a very professional and friendly manner.
Alan S. Titkemeier
Port Orange, FL
14-Jul-2018
Product or service reviewed: AC service
Excellent service every time. Honest technicians (Mike C today), personable yet very professional. Fair charges, they always explain everything, and they work with you to give you the best price.
25-May-2018
Product or service reviewed: Seasonal Stress Test
Steve H came out this morning for a scheduled checkup, Steve is very courteous, polite and performed his work quickly and neatly, I've always been very satisfied with the install and service from AC Doctor and i'm very satisfied with Steve and all there tech's.
12-May-2018
Product or service reviewed: A/C Repair
A/C quit on Friday evening, called and they sent Isiah out Saturday, he diagnosed the problem immediately, very knowledgeable, highly recommend A/C Doctor, this is the second time I have used them for emergency repairs and both times they have been excellent.
Jeffrey Hubbard
Daytona Beach Shores
17-Nov-2014
Product or service reviewed: A/C Maintenance and Repair
These guys do a terrific job all around. They arrive on time. They cover their shoes before entering your home. They are thorough, careful, polite and most of all, know what they are doing. I highly recommend them.
30-Sep-2014
Product or service reviewed: A/C
We're always happy with the service we get. Service Techs are kind, courteous, polite and fast!
Toni Verticelli
Port Orange, Florida